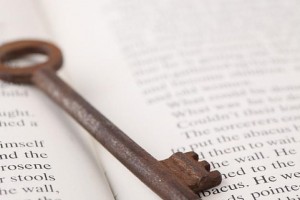 We all want to be loved, respected, and successful both in our personal lives and careers. When asked about their dreams, most young people want a happy life, a good family, and a fulfilling career that provides them with enough income to live comfortably.
How do we realize our dreams? Is there a secret key that opens the magic door to a life of fulfillment and happiness?
Unfortunately, there is no magic formula that quickly and easily transforms our dreams into reality.
Yet, there is a key which—along with hard work, strategic thinking, determination, and patience—opens the door and puts us on the path that leads to a fulfilling life.
This KEY is the unquenchable thirst for learning and a motivated, passionate, targeted desire for personal growth and maturity.
One's success and personal fulfillment depend on a person's skills and attributes. One's willingness, ability, and motivation to grow in and develop both vocational and emotional-relational skills will open the door to satisfying relationships and fulfilling careers.
Here are a few points to consider:
Start with developing and sustaining an energetic motivation to learn, grow, and mature. Without this emotional energy, you will not be able to overcome the looming challenges and obstacles.
Make personal growth and maturity your top priorities. Value these to be more precious than money and more desirable than pleasures. Maturity and wisdom can help you earn money and pleasure. The reverse is not true.
Develop a strategy for personal growth—identify areas of growth, seek out mentors, books, seminars, and other resources that can help you.
Turn the strategy into scheduled activities.
Allocate time and resources to implement the scheduled activities.
Grab every learning opportunity that comes your way. Observe and learn from the success and failures of others. Recognize that one can learn from every person and every situation.
Pursue learning opportunities. Solicit, welcome and learn from feedback and constructive criticism; thank those who point out areas where you can grow. Build a reputation for being open to criticism. Otherwise people will be reluctant to give you the honest feedback which is most valuable.
Recognize, identify, acknowledge, and silence the insecurities, low self-esteem, and other psychological complexes that hinder your growth.
Do not allow your pride to push away well-meaning critics.
Personal growth is a life-long, exciting journey that takes one from peak to peak.
Enjoy the trip.
Bon Voyage!